1、Simple Mechanical Measurement System (Simple UMS)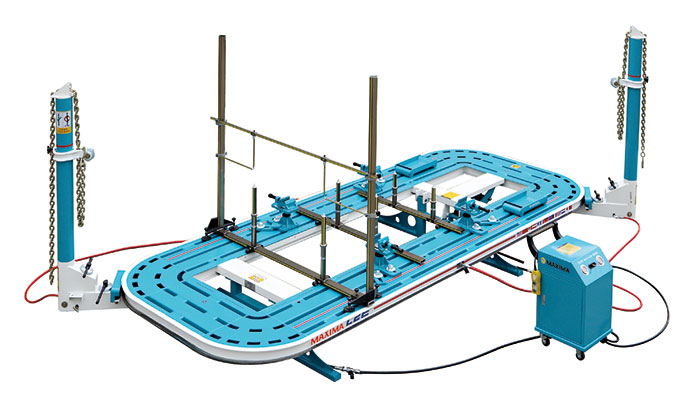 2、Mechanical Measurement System (UMS)
3、Electronic Measurement System (EMS III)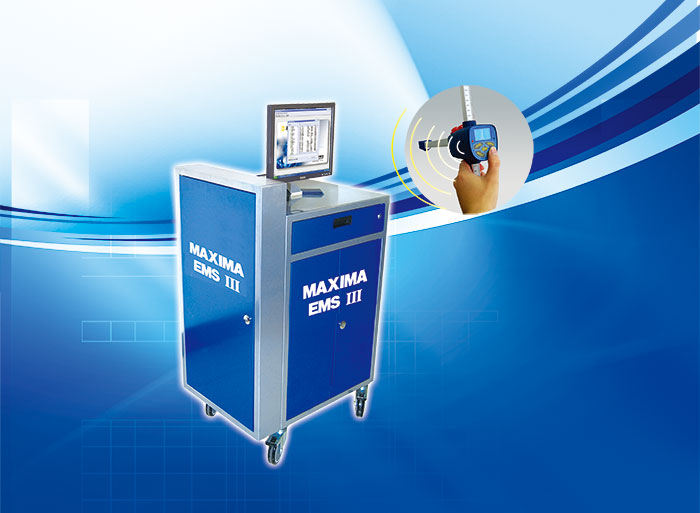 ELECTRONIC MEASUREMENT SYSTEM
MAXIMA-EMSIII is based on new generation technology both regarding hardware and sofeware. The efficient and easy to use measuring device, in combination with the m- arket`s best available online vehicle database (covering more than 5,000 models), g- ives you an affordable world class measuring system.
Features
◆ Quick and easy measuring of the vehicle.
◆ Various height measuring rods meet all kinds of distortion and parts on the vehicle.
◆ Patented self centring magnet attachment enables one person operation.
◆ Continuous update of the datebase(approx. 300 new vehicles a year).
◆ ONLINE vehicle data, no need for CD updates.
◆ The measured value can be transmitted steadily to the computer by BLUETOOTH.
◆ It`s versatility allows it to be used on all types of repair systems, e.g. benches, liftes and floor systems.
◆ Documentation by printout.
Specification
| | | | |
| --- | --- | --- | --- |
| Length difference | ±0.5mm | Height difference | ≤±0.1mm |
| Measuring range | 3-D | Length range | 900mm-2650mm |
| Height range | 200mm-900mm | Transmission method | Bluetooth |
| Transmission distance | 10m | Bluetooth working frequency | 2.4GHz-2.48GHz,ISM BAND |
| Working temperature | -30℃-75℃ | Storage temperature | -40℃-85℃ |
| Date updating method | Download online | Angle measuring range | -9.99°-+9.99° |